CHECK OUT THESE COMMENTS FROM OUR CRAZY, AMAZING FANS...
You guys are truly one of the best tributes I've seen! The quality of the show from the vocals, the harmonies, the arrangements are incredible. The attention to detail is second to none except Billy himself. I truly believe ifs you were put on a stage as large as Billy commands, you could easily hold your own. In a word..PHENOMENAL!
I have seen Billy three times and also the Face to Face tour with Elton. He is certainly a genius but your band tributes him in a way that is un-believeable! I haven't enjoyed seeing a tribute band as much as I have yours...Great, great job!


I just wanted to say that I just saw Billy Joel in Atlanta on Friday night. I can honestly say that I had more fun watching Turnstiles than Billy Joel himself. It may sound crazy but those are my true feelings. Turnstiles put up a better show than Billy himself! 
 
They sound like a Columbia Record.


I've been fortunate enough to see this band three times. This last time, I traveled 40 miles with a friend from FTL to WPB just to see them...that's how good they are. And even with a storm threatening to cancel the show, these guys  performed a two hour show! Billy Joel would have been proud! If you're a BJ fan, you'll love this band!!!

Billy Joel was awesome at The Daytona Beach Bandshell Tonight!
What do you mean? That wasn't the real Billy????
Great energetic gig last night! Tony with his great voice (hits all the notes perfectly with ease), and his great musicians portray the music of Billy Joel to a tee. But they definitely give it "their own" signature. Always looking forward to their next show!

Turnstiles was LETHAL last nite...Brilliant!!! 

Best show ever! I went to high school with Billy and you guys really did him justice.
Wonderful music, wonderful memories! Thanks so much!

You guyz are amazing, one of the tightest bands I've ever seen, in more ways than one. 
....Always looking forward to the next time. Keep on rockin boyz!!

THE MOST ELECTRICIFYING PERFORMANCE LAST NIGHT!!! You guys ROCKED!! 
TURNSTILES IS ONE TIGHT, WELL OILED MACHINE!

You guys had everyone standing and screaming by the end of your performance.....
Triple Like for the Turnstiles and their wonderful tribute to the music of Billy Joel!

WOW! I must say that if I closed my eyes I could swear that it was Billy Joel on stage
and we wish to thank you for your precise renditions of the Piano Man's classics.
Keep on rolling, you are fantastic!"

"in the heat, you guys played full out for TWO HOURS!! Beyond words amazing!
Thanks for an incredible show!"

"Billy Joel is Genius for sure, and anyone who can perform an entire live show of
his stuff is a badass!…this band is the real deal!"

"Mizner Park is rockin...Shut your eyes and you will hear Billy Joel!
Turnstiles is raising the roof (oops, it's GONE!)
 
"Unbelievable talent! Tony and the band transport you back to a place and time. 
It felt like Nassau Coliseum 1983!!!!!"

"This is simply brilliant! Congrats from this New York State of "Mine."

"Guys, I've been a Billy Joel fan for the last 30 years, but after hearing you tonight,
I'm also a Turnstiles fan! You are all amazing musicians who deliver a kick-ass performance,
note-for-note. Unbelievable...seriously!"
 
TURNSTILES PROUDLY USES

KEYBOARDS
For product information, 
CLICK HERE!

demands 1st class sound and protects our precious ears
by using the best in personal in-ear monitoring provided by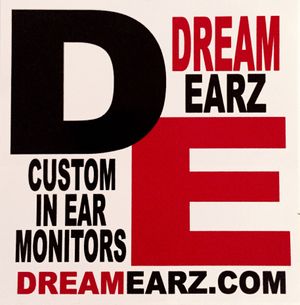 For More information,
Click Here
THANK YOU fellow Joel Fans!